AN EXCELLENT LEVEL OF BUSINESS THROUGHOUT THE YEAR 2019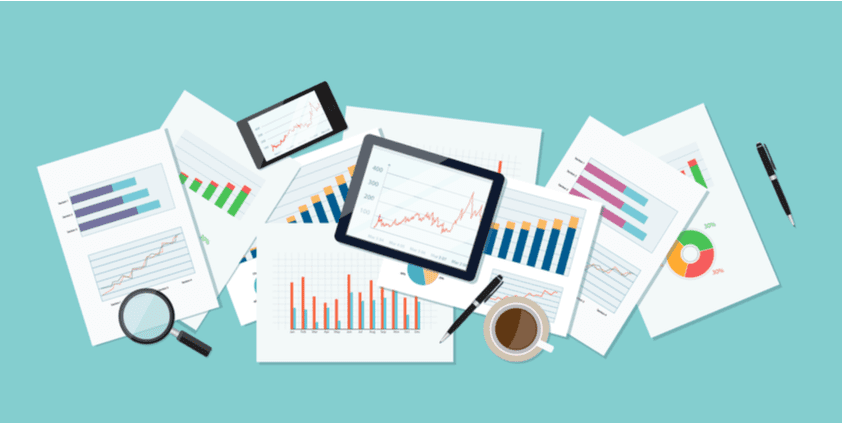 An excellent level of business throughout the year
2019 revenue: +7.2% to €248.4m
Q4 2019 revenue: +8.0% to €65.7m
Bagnolet, 22 January 2020
Revenue
(in €m)
2019
2018
% change
2019/ 2018
Q1
62.9
58.8
+6.9%
Q2
59.5
56.4
+5.5%
Q3
60.3
55.7
+8.3%
Q4
65.7
60.9
+8.0%
– Services
64.0
59.3
+7.8%
– Software
1.8
1.6
+14.7%
Total annual revenue
248.4
231.7
+7.2%
– Services
239.9
223.3
+7.4%
– Software
8.5
8.4
+1.4%
Infotel published a revenue growth of 7.2% to €248.4m for full-year 2019, in a market that grew by 4.2% according to Syntec Numérique.
Strong growth in Services throughout the year
Services recorded a growth of 7.8% in Q4 2019 despite one working day less. Over the full year, Services revenue grew by 7.2%, driven by ongoing digital transformation projects in all areas of business.
The Banking sector grew in terms of value and is still the biggest contributor to revenue, accounting for 35.9%, followed by Manufacturing (28.3%), Services (21.2%) and Insurance & Retirement (12.5%). The international offices turned in a solid performance, with growth of 47% for Infotel UK (€3.6m) and 63% for Infotel Monaco (€4.8m).
Several new major contracts were signed in recent months with clients including Air France, BNP Paribas, BPCE, Airbus, ATR, Banque de France and COVEA. These contracts are already contributing to the strong momentum seen at the start of 2020.
Although the recruitment market remains tight, the Group added 425 new employees, taking the headcount to 2,589 at the end of December. The inter-contract rate remained very low at 1.9% for the year.
Software revenue was up 1.4%, with IBM royalties totalling €4.4m over the full year.
For the Orlando software solution, new licences were signed with Allegiant (the first licence in the United States) and Spanish airlines Fly Level and Wamos Air.
Intense marketing campaigns are continuing for Orlando and discussions are under way with leading airlines.
Active sales efforts are also ongoing for the archiving solution Arcsys in Germany and the United States.
Under the innovation project launched in 2019, Infotel is currently working on the creation and rollout of new software solutions to meet requirements identified by its major clients.
2020: optimism and new ambitions
With its recently signed new contracts, the strong level of business and clients' renewed confidence to extend Infotel's contribution to new services or move towards new technologies, the Group is confident that it will continue on its new growth path in 2020.
Upcoming events:
2019 annual results: 4 March 2020 after market close
Analyst meeting: 5 March 2020 – 11:30 a.m.
About Infotel
Listed on Compartment B of Euronext Paris since January 1999 (ISIN code FR0000071797), Infotel specialises in information management systems for major accounts, from mobile to very high-volume databases (Big Data). Operating at the forefront of technological innovation, Infotel develops its expertise across two complementary divisions: IT services and software publishing. Infotel posted revenue of €248.4m in 2019 and employs over 2,500 people.