Based in Newcastle upon Tyne, United Kingdom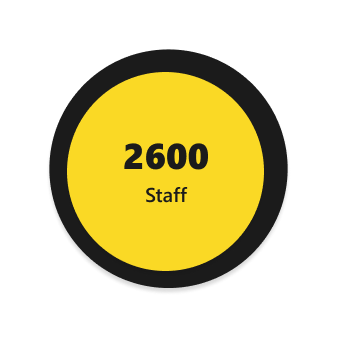 IT CONSULTING
We take your company objectives and provide the most effective strategy to shape your IT landscape. We work in alignment with Agile delivery, Agile architecture and DevOps.
IT PMO
We take the project scope and develop everything from the groundup. We manage every aspect, allowing you to focus on the growth and expansion of your business.
PROJECT STAFFING
When assembling a project team, it's important that, in addition to having the right skillset for the project, we choose the right members to blend with your own team.
MANAGED SERVICES
We support and manage your systems, applications, and cloud solutions. We can also take over incomplete or struggling projects from your in-house team or other vendors.
SOFTWARE DEVELOPMENT
Our bespoke software solutions have no limits. Whether you're in the finance industry, public sector or advanced manufacturing, we have the capability to design and deliver a unique solution just for you.
TURNKEY PROJECT
Turnkey projects are becoming increasing popular due to their stress-free nature. We can complete and deliver all stages of a project without any disruption to your daily business operations.
DEEPEO
A robust data management tool to help you maintain GDPR compliance by simultaneously scanning hundreds of databases across your organisation.
ARCSYS
Digital archiving for all types of electronically stored information. It preserves your digital assets for in full compliance with your records management policies.
EXTRACKT
An automated system that analyses and identifies recurring data from any type of document by using AI.
Agility
An Agile approach to software development involves building an environment around the possibility of change. It optimises performance regardless of the situation, which is why Agile is usually favoured by development teams.
Mobile and Web Development
Our mobile and Web development expertise has been applied to organisations across multiple sectors, most notably banking and finance. We work closely with our clients to capture every requirement in order to ensure the best possible user experience.
Digital Transformation
Applying digital technology to all areas of your business is more than just a cultural change. It's an opportunity to optimise your business processes by getting the most out of new technology and adopting new approaches. The potential that digitisation has to offer your business is huge.
Governance and Change Management
Our aim is to build upon immediate operational implementation with the teams backed by ongoing improvement to define a solution offering high added value. We assume fundamental responsibility for projects of all sizes and complexity, whether they are strategic, commercial, financial, human, legal, organisational or technical. We take full control of quality, performance, cost, delivery times and security.
Data Architecture and Compliance
Gathering customer information allows you to study your market, your customers' habits, and your business trends, enabling you to look at how you can improve your business performance, your marketing strategy, and increase your revenue, while ensuring you are GDPR compliant at all times.