2011 ANNUAL REVENUE: +14.8%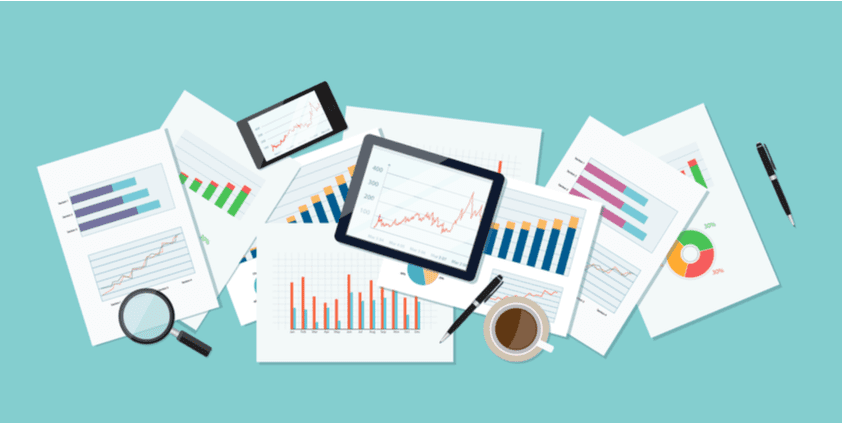 2011 ANNUAL REVENUE: +14.8%
Growth accelerated in the fourth quarter: +22.0%
Exceeding the €120 million turnover target
Bagnolet, January 31, 2012
In M€, december, 31st
2011
2010
Δ 2011 /2010
2011
constant scope*
2010
pro forma**
Δ 2011 pc /
2010
pro forma
1st quarter
30,0
27,8
+7,9 %
30,0
27,2
+10,4 %
2nd quarter
30,0
26,9
+11,6 %
30,0
26,1
+14,7 %
3rd quarter
29,0
24,6
+17,8 %
28,6
24,6
+16,5 %
4

th

 quarter
34,5
28,3
+22,0 %
34,5
28,3
+21,8 %
Annual revenue
123,5
107,6
+14,8 %
123,1
106,2
+15,9 %
– Services
116,2
102,2
+13,7 %
116,2
100,8
+15,3 %
– Softwares
7,3
5,4
+35,1 %
6,9
5,4
+28,2 %
*
2011 constant scope: after deduction of the turnover of Insoft Software GmbH (€0.37 million) acquired on 30/06/11
** 2010 pro forma: after deduction of Harwell Management's turnover (€1.37 million) accounted for as from 01/07/2010
Target exceeded: €123.5 million in revenue in 2011
For the second consecutive quarter, Infotel recorded an acceleration in the growth of its business. Revenue for the 4th quarter of 2011 amounted to €34.5 million compared to €28.3 million in the same period of the previous year, an increase of 22.0% (+21.8% on a restated acquisition basis). The Group's two divisions benefited from positive momentum.
The Services division has opened new accounts, both in Paris and in the provinces, and the Software division is pursuing its diversification strategy, reinforced by the latest acquisition of Insoft.
Over the year, activity increased by 14.8% to €123.5 million (+15.9% to €123.1 million on a restated basis), exceeding the target of €120 million (excluding external growth) announced by the Group in March 2011.
Growth in activity in the 4th quarter: +22%
The Services division (94.1% of turnover) recorded an increase in all sectors (Insurance, Retirement, Banking, Aeronautics, etc.) with the gain of new contracts, new referencing and new projects at existing customers (such as Arkéa, I-BP, BNP PARIBAS, EADS, Airbus, PSA).
Based on a controlled use of subcontracting, Infotel continued its recruitment strategy by hiring 61 new employees in the 4th quarter, reaching a workforce of 971 people as of 31/12/11. A total of 289 people were recruited in 2011. The average annual inter-contract rate is 1.5%, reflecting a high level of activity.
The Services business grew by 19.2% in the 4th quarter and by 13.7% over the year (+15.3% on a restated basis). Following the signing of a memorandum of understanding in December 2011, the acquisition of Empeiria (€2 million in turnover and 8% of MOP in 2011, a specialist in subject technologies: Java, DotNet, etc.) was finalized this month and will be integrated into the Group's accounts from 01/01/12.
This company, based in the North of France, strengthens Infotel's regional presence and opens up new prospects for international development, particularly in Belgium.
The Software division (5.9% of revenue) recorded a record 4th quarter in terms of royalties from IBM sales and represents a growing share of the Group's business. The Software division grew by 79.6% in the 4th quarter and by 35.1% over the year (+28.2% on a restated basis).
The business benefits from the growth momentum initiated by ADS in archiving and the acquisition of Insoft Software GmbH, consolidated since 01/07/11. Insoft Software GmbH aims to support the distribution of new software developed by Infotel as part of its direct marketing strategy. The deployment of synergies between the two companies is underway and will provide a complementary and expanded product range.
Outlook: good visibility and continued growth momentum
Positioned in strategic business segments, and with a recurring business model, Infotel should pursue dynamic growth in 2012, based on a network of territories and a mixed Services/Software offer.
The Group will specify its 2012 target when it publishes its annual results on 8 March.
Next appointment:
Publication of 2011 annual results: March 8, 2012 (after the stock market)
About Infotel
Listed on Compartment C of Euronext Paris since January 1999 (Isin code FR0000071797), Infotel is the specialist in the management of databases and their Web applications. At the forefront of technological innovations, Infotel develops its expertise around two complementary areas of expertise: IT services and high-tech software publishing.
As part of its "Ambitions 2012" plan, Infotel has set itself two main objectives: to achieve almost all of its services in Service Centers and to become a key player in dematerialization. In 2011, Infotel had a total turnover of €123.5 million.