CLOUD services
Cloud computing is becoming an important architectural component when companies are designing solutions as part of their digital transformation programmes. For many years now, we have been designing and building cloud solutions for clients in the UK and throughout Europe, creating a solid foundation of knowledge and expertise in many aspects of cloud architecture. We have collaborated and partnered with local business and academia to share our knowledge of cloud computing and upskill our resources by harnessing the knowledge of other experts.
Cloud Consulting
As a trusted cloud solution provider and consultancy partner, we deliver smooth digital transformations on leading cloud platforms. Our industry expertise and client-first approach enable us to unleash your business capabilities. Make the process easier and more efficient with a strategic partner that meets you wherever you are on your cloud transformation journey.
Cloud-First Development
Our cloud experts can tailor and optimise solutions to meet your requirements. We have experience spanning all the major cloud providers including AWS, Azure and GCP, ensuring we are perfectly positioned to help you choose the right public, private or hybrid cloud-based solution that fits you.
 
Cloud Architecture Design
Our years of technical expertise and best practices allow us to design secure, robust, and scalable cloud architectures to meet your business and technical demands within your budget constraints. Using tools such as CloudFormation and Terraform, we can construct multi-environment infrastructure to provide a long-lasting, fit-for-purpose cloud hosting capability for your applications and data.
 
Cloud Migration
All cloud migrations of applications or data come with a high level of risk if they are not governed correctly. Our cloud experts can help reduce these risks and give you the necessary levels of confidence for a successful cloud migration. We can leverage the power of cloud automation tools and bespoke software components to guarantee the security and integrity of your migration.
 
Cloud Integration
We work with your IT and security teams to seamlessly integrate your internal application and development landscape with your public, private or hybrid cloud solution. Our experience of integrating global cloud solutions gives us a great understanding of the problems and challenges that are often faced. We now leverage this knowledge to support our clients in making a smooth and efficient integration of their cloud platform.

Managed Cloud Services
We provide a complete end-to-end managed cloud service tailored to meet your business needs. We offer a full 360° audit of your existing ecosystem and recommend the most practical cloud-based solutions to give the necessary added value for your business based on constraints such as security, availability, scalability and, of course, budget. Our team of experts can design and build infrastructure to host and execute your services and data and create the framework for development and ongoing support.
Our expertise in Cloud Solutions
As we are vendor-agnostic, our capabilities stretch across all major cloud providers. We have been developing bespoke enterprise systems to be hosted on these platforms for many years but over time, we have enhanced our capability to allow us to build production grade infrastructure models on these platforms using tooling such as CloudFormation on AWS and Terraform on GCP. We now have a portfolio of many success stories of designing and building cloud infrastructure used by our clients across the globe.
We also have a dedicated DevSecOps team utilising these platforms to facilitate our own product development process. This puts us in a perfect position to offer the best possible advice and support to our clients using cloud infrastructure to host applications.
AMAZON WEB SERVICES (AWS)
We offer fully configurable and customised AWS solutions to meet the difficult challenges you are facing today. Using this leading cloud vendor, we can expose new growth opportunities for your business by lowering costs through managed services to increasing satisfaction through improved efficiencies of new feature deliveries and provisioning an omnichannel engagement.
MICROSOFT AZURE
Our broad range of services on the Azure platform covers everything your business needs to make your goals more attainable. We provide our clients with hassle-free Azure managed services inclusive of full-cycle consulting, development, integration, migration, deployment monitoring and customisation.
GOOGLE CLOUD PLATFORM (GCP)
We support your digital transformation and transition to GCP. Depending on your requirements we provide, a full range of GCP cloud services from building architecture, development, migration, storage to automation and maintenance. Our extensive experience and skilled engineers create an ecosystem that is perfect for your business needs.
Success case
We have partnered with a local business to design and build a multi-environment cloud infrastructure in AWS to host an application and database to be used by two of the world's largest intellectual patent offices. We designed the infrastructure using AWS components such as VPC, Load Balancing, EC2, Security Groups and Oracle RDS, and used CloudFormation to construct the infrastructure, which allowed us to spin up multiple environments from test, UAT through to production.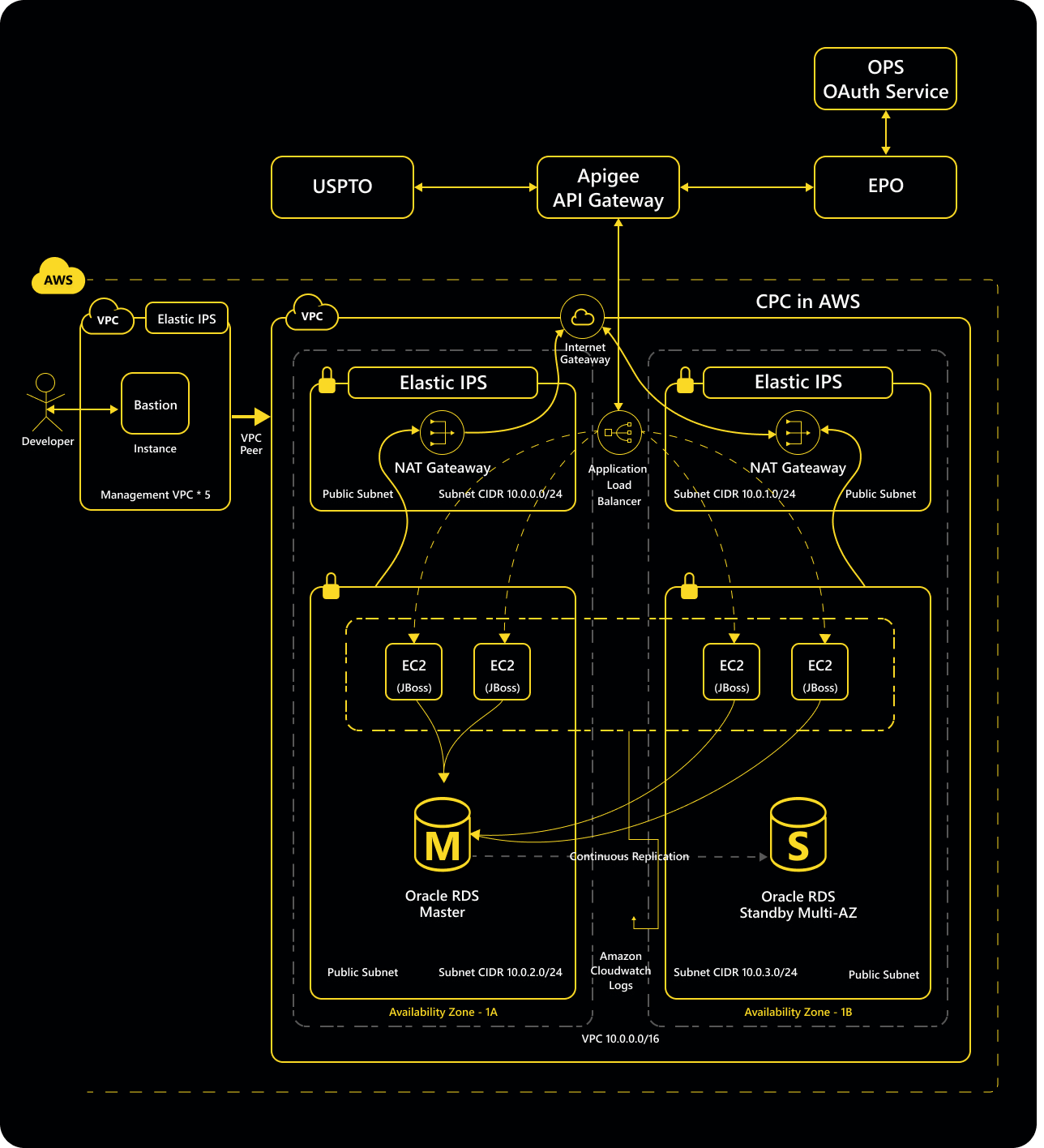 Are you ready to unlock the benefits of
Cloud solutions for your project?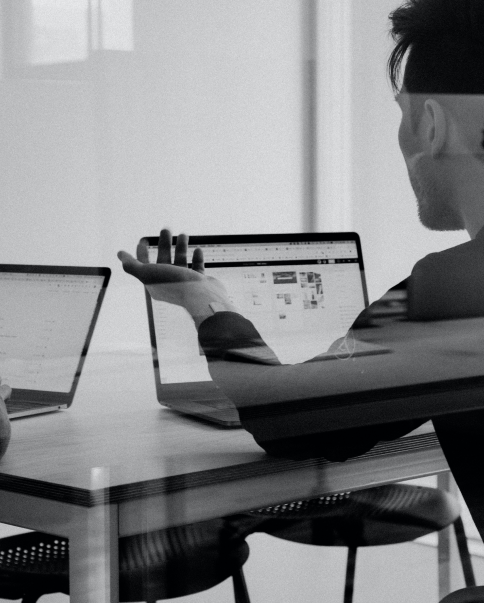 They trust us
Learn more about our project successes